Candy Packaging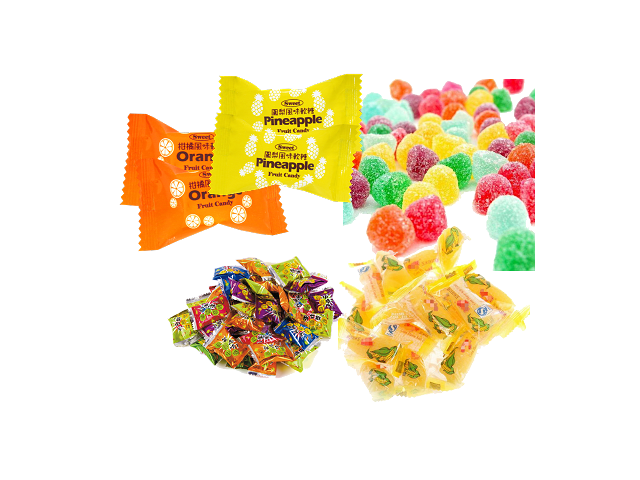 Candy packaging. Can package both the square and circle shape candy. Auto feeding and aligning through the vibrator feeder and turntable. Turntable is customize, can make according to the candy's shape. Speed can up to 800 pack/min.
Similar Products
Hard Candy
Soft Candy
Chewing Gum
Optional Accessories
C-TYPE Candy Packaging Part: Vibrator feeder and turntable.
Smart Feeding Conveyor: Can combine with former feeding tunnel.
Videos

Soft Candy Automatic Lower-Reel Flow Wrapper. Machine Type:HP-350VDR.

Chewing Gums Automatic Flow Wrapper. Machine Type:HP-100CV.

Candy Automatic Flow Wrapper. Machine Type:HP-100CV.

Application

---
Press Release
Auto Packaging System

Automatic packaging system, reduce labor costs, productivity stable, continuing operations.

In-Line Feeder offers high speed and flexibility to the packaging line. Multiple belt conveyor...

Read More

Servo Candy Packaging Machine

High speed candy packaging. Speed can up to 800 pack/min.

Read More

D-cam Horizontal Flow Wrapper

Suitable for bigger and higher product. Can install gusseted device. Make packaging appearance more attractive.

Read More