Moon Cake/Yolk Pastry Packaging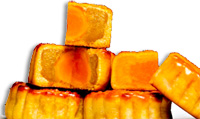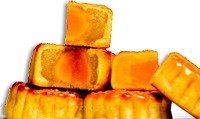 Single/Multi pieces packaging. Can be used with deoxidizer feeding machine.

Use D-cam sealing and gusseted device can make the packaging appearance tighter and more attractive.
Optional Accessories
Deoxidizer inserter.
D-Cam Sealing.
Gusseted Device.
Application

---

Videos

Moon cake/yolk pastry single packaging. Use Machine:350H.

six in a row. Use Machine:350I.

with tray, 4x4. Use Machine:450H.

with D-cam sealing, gusseted device and Deoxidizer inserter Use Machine:450IB.
Press Release
R&D engineer go to Shanghai for know-how exchange with Shanghai B&R. Read More